---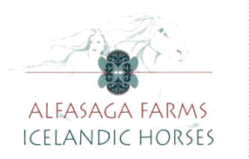 Alfasaga Farm, Icelandic Horses
Introduction
We're often asked what "Alfasaga" means. The usual reply is "loosely translated – it means fairytale". That certainly describes the last 14 years of life with Icelandic horses. We've changed and grown in ways not even imagined just a few short years ago.

This past year has been one of consolidation and focus. After 7 years, we sold our facilities in Reykjavik, Iceland. Kris, Joi and their 4 children relocated to the US for a year to work at the Centerville Washington breeding and training ranch. They are returning to Iceland in August of 2000.

We've expanded our site in North Carolina, adding a new barn and holding pens. This is a popular stop over for new imports on the way from Iceland to Washington.

Alfasaga Farms now has 6 stallions standing at stud and a large band of brood mares, a significant percentage of which are either evaluated or daughters of 1st prize stallions. We believe we have the capability to produce the finest Icelandics available anywhere outside of Iceland. These horses and the youngsters coming behind them, are key components in achieving our goal of improving the quality and availability of the Icelandic Horse in North America.

Alfasaga Horses are involved in therapeutic riding programs in the NE and SE, helping physically challenged children and adults improve their balance and coordination. Many others are being used in competitive trail riding, orienteering and driving events, along with scores of family pleasure riding companions. One of the best aspects of this business is gaining new friends and seeing the magical ways the horses effect their lives.

In addition to our breeding services, we offer a full complement of training and riding instruction. We sponsor many clinics throughout the year, in both WA and NC, bringing the best talent from Iceland and NA to work with our customers and neighbors.

Come visit us anytime. For a virtual trip via our website, set your URL to: http://alfasaga.iceryder.net

Happy Tolting!


---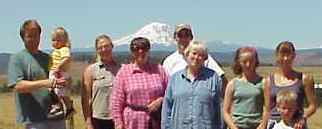 Joi, Litla Karen, Kris, Judy, Joe, Karen, Sarah, Kati, Daniel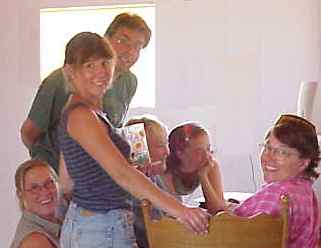 Kris, Kati, Joi, Karen, Sarah, Judy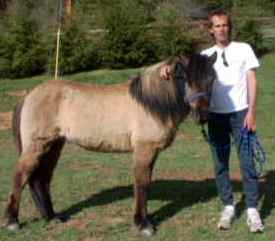 Jon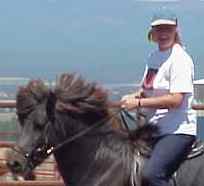 Kris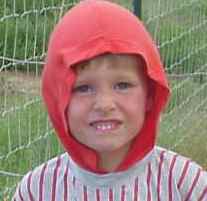 Daniel


---